PRO 7MM SPARK PLUG WIRES GIVE YOU A PUNCH OF POWER WITH A TOUCH OF CLASS!
Boots and spark plug wires are made from extra high temperature silicone, which gives protection up to 600° F. Furthermore. Our Triumph spark plug wires feature 7mm Black Silicone and Synthetic Jacketing and hence resist oil, and abrasion. Similarly, 350 ohm per foot resistance delivers greater spark energy, while improving power, idle, and fuel efficiency. A combination Kevlar Helically Spiral Wound Core conductor for greater strength and durability that suppresses Electro Magnetic (EMI) and Radio Frequency Interference (RFI). Likewise, wires are compatible with all year Triumph models. Matching Black Silicone Boots protect against high exhaust temperatures. Finally,  Double Spring Locking Terminals provide a secure-vibration proof connections. Colors: Black, Red, Orange, Yellow, Blue, Purple, Green & White.
Classic Thunder Cloth Spark plug Wire– Old School Looks with Modern Technology!
Most noteworthy, our cloth spark plug wires will work on all Harley Davidsons® with point or electronic ignitions. Custom fit and universal sets available. Universal sets available with black plug boots or rajah terminals. Colors: Orange with Black Tracer, Yellow with Black & Red Tracer, Black with Blue Tracer, Red with Black Tracer, and Gray with Brown Tracer.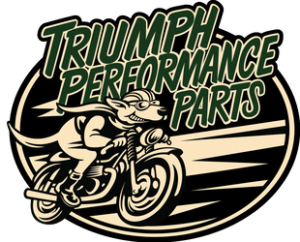 Performance with COLOR.
100% Made in USA
Sumax Cycle Products sells quality, durability, and reliable products. So, if your spark plug wires or battery cables ever break down, simply return them to us. We will replace them at no charge. We stand by our products for a lifetime.
As of August 31, 2018, we are Prop 65 compliant. https://www.p65warnings.ca.gov/