Sumax Saddle Bag Brackets for Softail, Dyna, Sportster and FXR Models
We get a lot of questions from you guys about the process of installing hard saddle bags to Sumax Saddle Bag Brackets.
In an effort to make the installation easier and more fun for everyone we're posting detailed instructions together with a video that explains it better!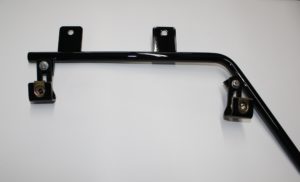 The two top flanges bolt directly onto your fender rails. Softail models then bolt behind your rear passenger pegs. Dyna, Sportster and FXR models bolt to rear shocks. See individual instructions included with hardware for each model. The 4 rubbers mount to the bottom bar to cushion the bags.

The "L" shaped adjustable slotted brackets bolt to holes off the top bar. These have your dzus receptacles attached. Lay your bags in place then line up the "L" brackets so your dzus pins go through your bags into the dzus receptacles. Tighten the brackets for a snug fit.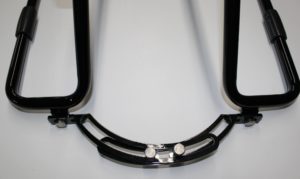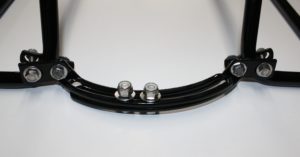 Once the brackets are bolted in place you can add our horizontal support to the rear of the brackets. This bracket is fully adjustable to slide up and down to position under or in line with your rear fender. (Note: On new part 8762, 2018+ Softails we added a tab to mount for Deluxe models and those with longer fenders, pic 2.)